Award "I have an NDT project"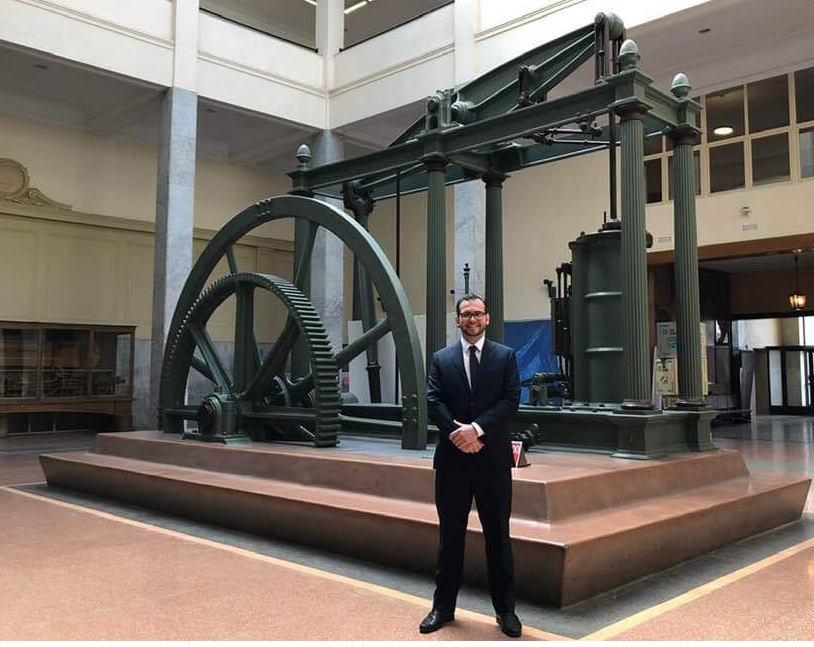 Fernando Ramonet Marques, PhD student at TU Wien, has received a Special Mention of the biennial award "TENGO UN PROYECTO DE END" (Engl.: I HAVE AN NDT PROJECT) for his Master's Thesis.
The Spanish Association of Non Destructive Testing (AEND) together with the Institute of Physical and Information Technologies, Leonardo Torres Quevedo (ITEFI) of the Spanish National Research Council (CSIC), announced the biennial award TENGO UN PROYECTO DE END to the best Final Degree or Master's Thesis 2018-2020 on topics related to Non-Destructive Testing.
The awards were decided by a commission composed of researchers from the ITEFI institute and members of the AEND. The commission evaluated the work on the basis of a 12-page abstract. The purpose of this call is to recognize the quality of the Final Degree Projects or Final Master's Thesis in the area of non-destructive evaluation. The concession of the award "I have an NDT project" was announced on July 1st, 2021 and the presentation of the award to the winners will take place during the celebration of the AERO END 4.1 conference, which will be held on November 22 and 23 at the Maestranza Aérea de Albacete and the University of Castilla La Mancha in Albacete, Spain.
The master's thesis titled "Design, manufacture, assembly and synchronization of a mechanical system for ultrasonic tomographic inspection", by Fernando Ramonet Marques, student of the Master's Degree in Mechanical Engineering at the Technical University of Madrid (UPM) 2018-2020 has received the Special Mention of this Award. The thesis was presented on February 25th 2020 at the Escuela Técnica Superior de Ingenieros Industriales (ETSII) of the Universidad Politécnica de Madrid (UPM) and was awarded with honors.
In this work, a very detailed analysis of the different activities to be carried out in order to achieve the specified objectives has been carried out. This allowed the efficient development and satisfactory validation of the functionalities of the prototype manufactured. After its validation, and within the framework of the project "Tomographic image generation for the evaluation of construction materials", this equipment has been used, together with other complementary systems, for the tomographic inspection of construction elements. The prototype has been modified and it is currently being used in the project Heritage Within to characterize the columns of Convento Do Carmo in Lisbon, Portugal.
Fernando is part of the Research Group of Computational Fluid Dynamics in the Institute of Chemical, Environmental and Bioscience Engineering in TU Wien, under the supervision of Professor Michael Harasek. He is currently a PhD student working on the AgRefine interdisciplinary project.
Check also the short story on the AgRefine Blog.